Sold
Out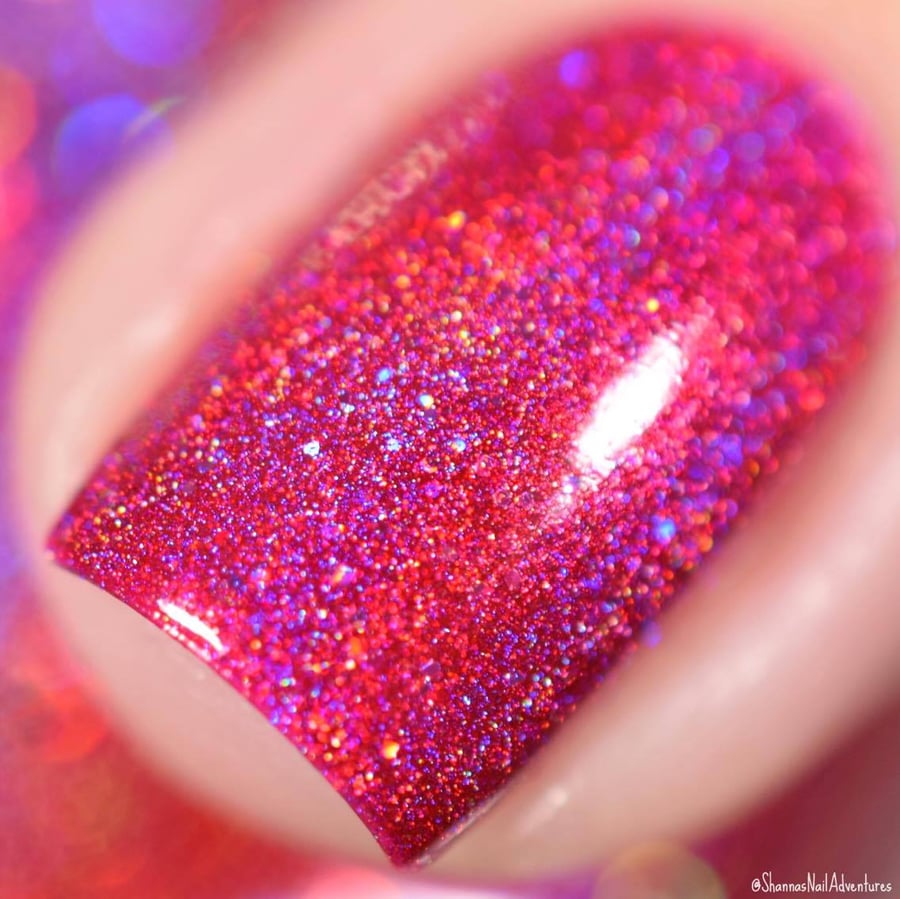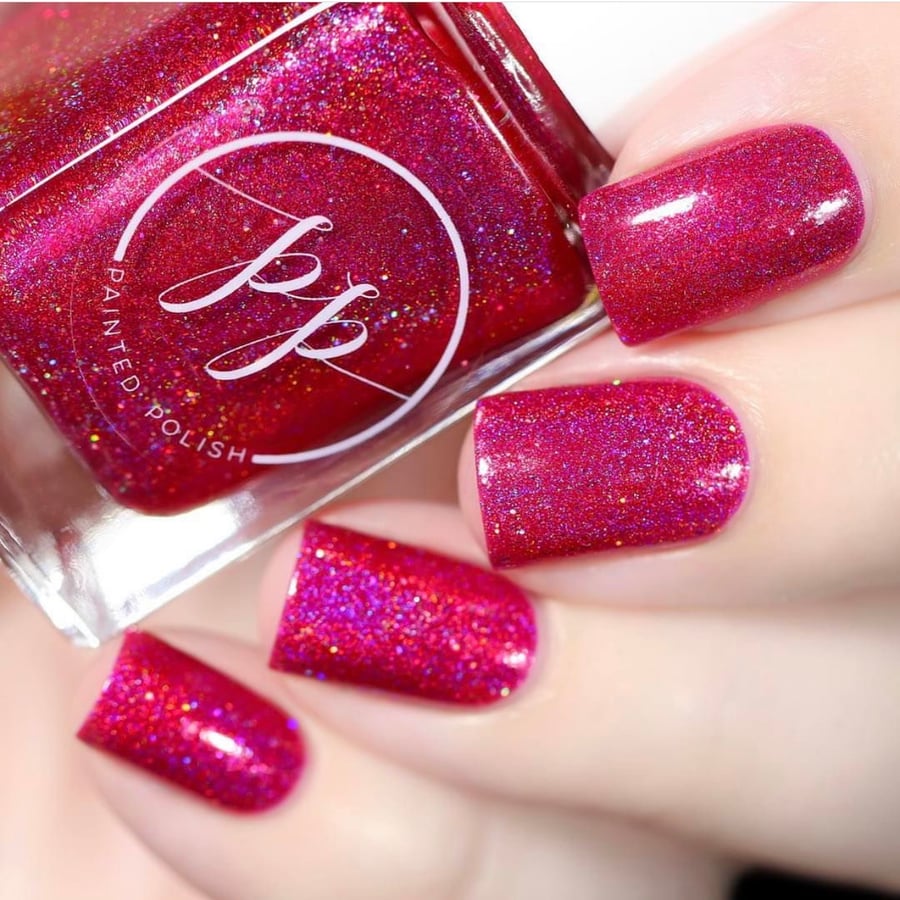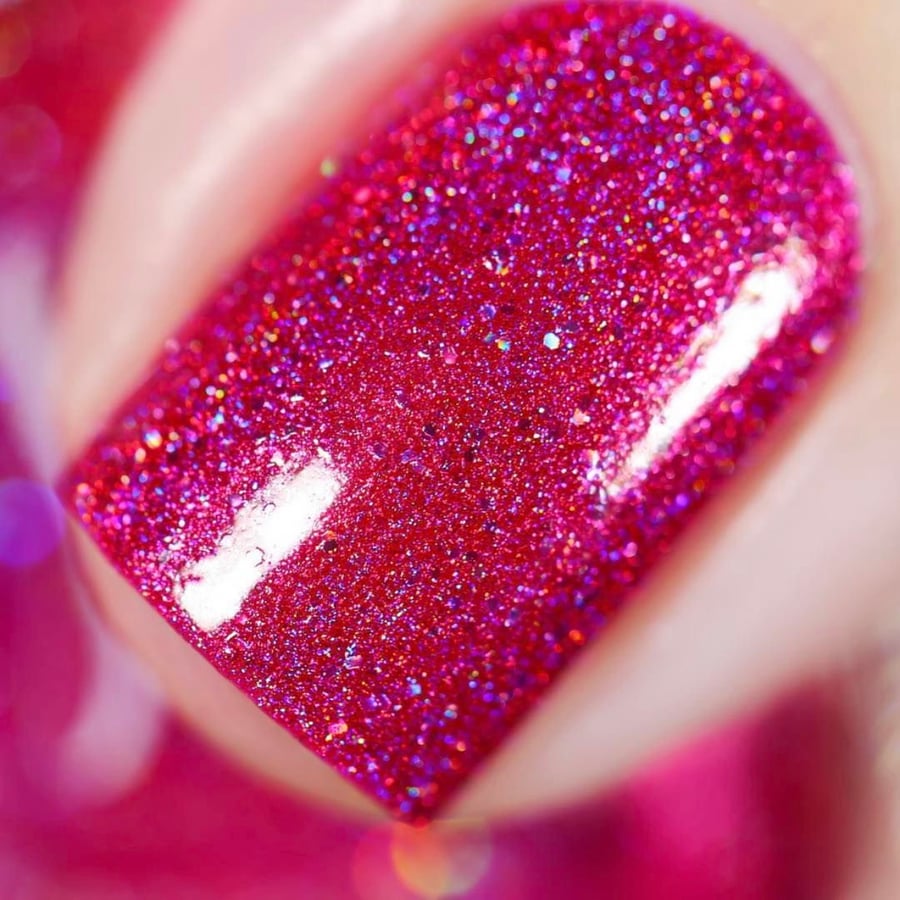 Freedom & Firecrackers (FINAL 7 BOTTLES)
$

12.00
'Freedom & Firecrackers' is a pink-leaning red ultra holo with added holographic glitter for that extra sparkle!
*See 'Red Rose Revelry' for a true red holo!
Bottles are 13.2ml and contain 2 large steel mixing balls.
All polishes are 5-Free and as always, cruelty-free.
Swatches by @de_briz @shannanailadventures
Note: The color of the swatches may vary depending on the lighting used by the swatcher such as indoor vs. outdoor, etc. This polish does have some pink undertones that appear in certain lighting.