Sold
Out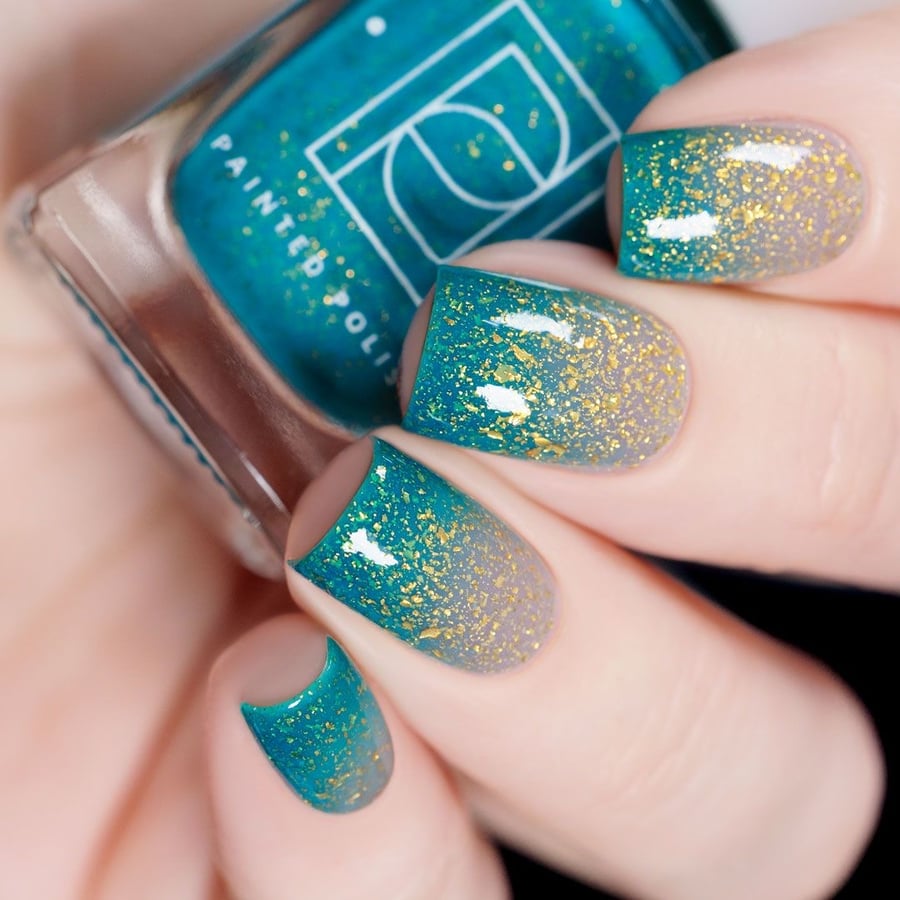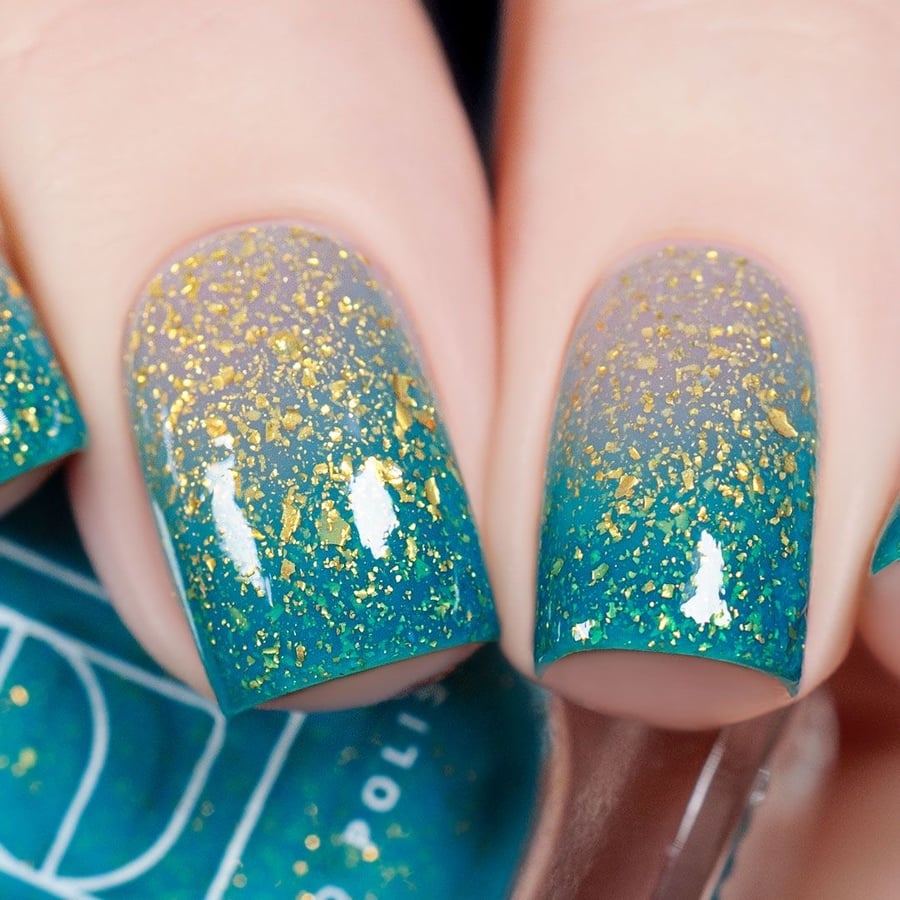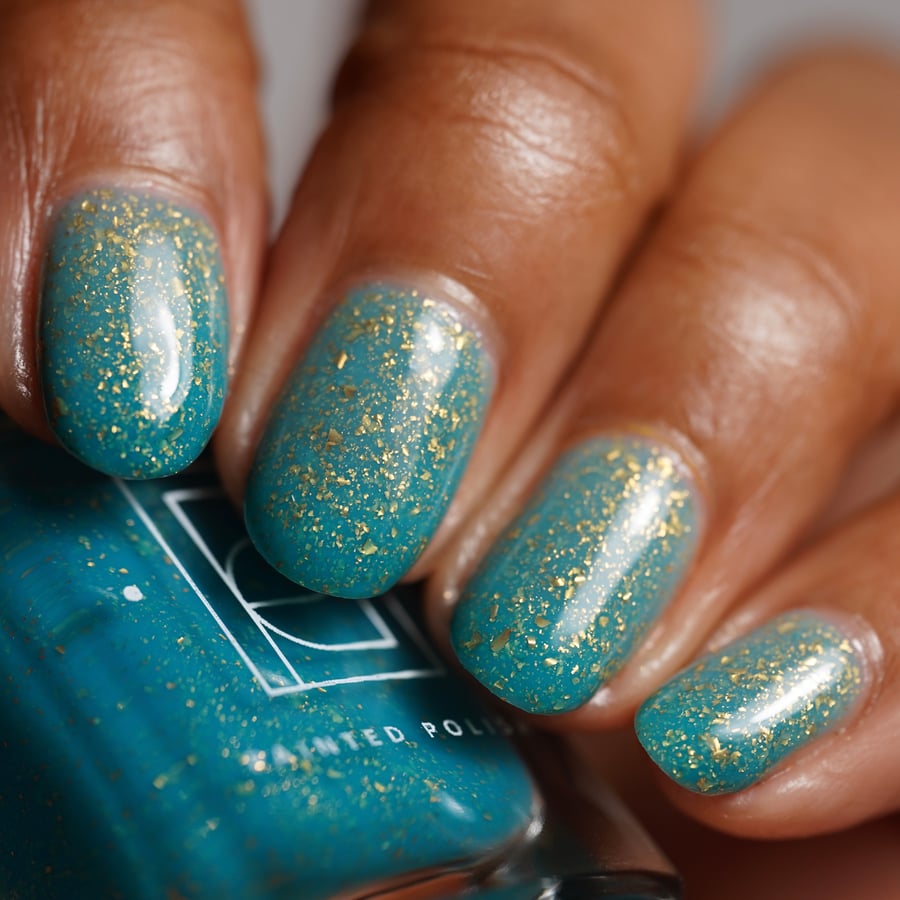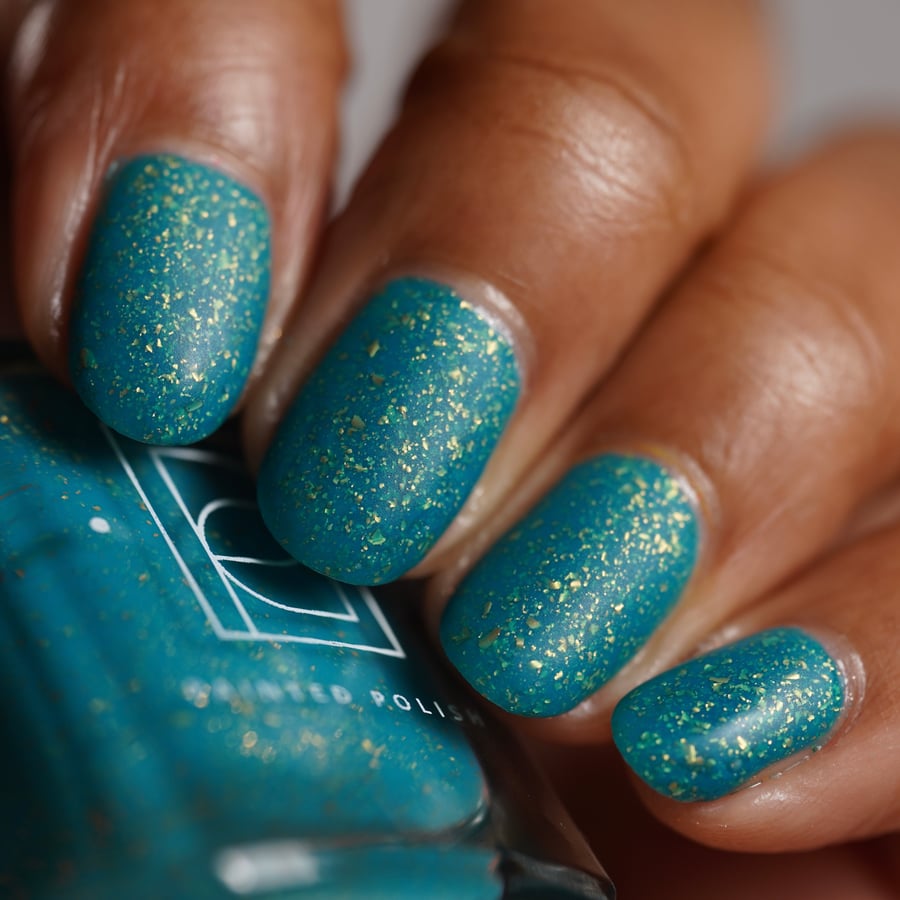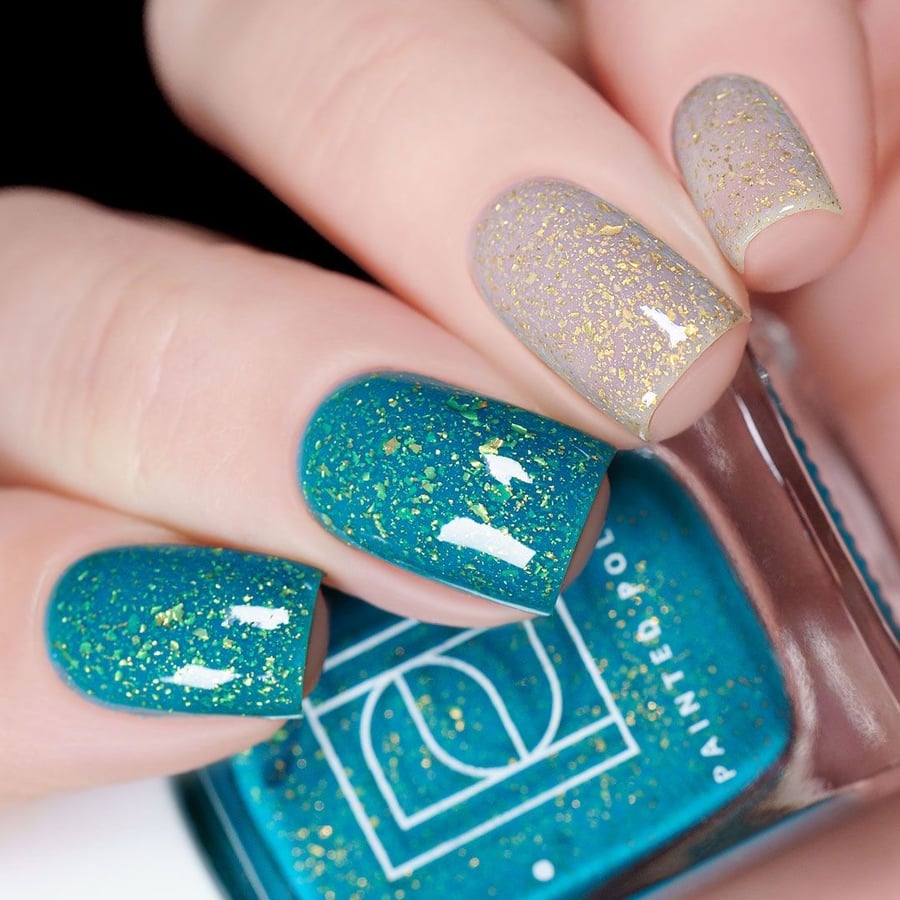 Gilded Gerbera
$

13.00
'Gilded Gerbera' features crushed gold metallic flakies in a thermal base that transitions from turquoise (cold) to colorless (warm)!
Note: Please store in a cool, dark place. Due to the nature of thermal polishes, there is still an inherent risk that over time or if stored improperly, that the polish will no longer transition correctly. Please take that into consideration before purchasing. Thank you!
Bottles are 13.2ml and contain 2 large steel mixing balls.
All polishes are 5-Free and as always, cruelty-free.
Swatches/Photos by @yyulia_m @xo.krista @nailpolishsociety
Note: The color of the swatches may vary depending on the lighting used by the swatcher such as indoor vs. outdoor, etc.