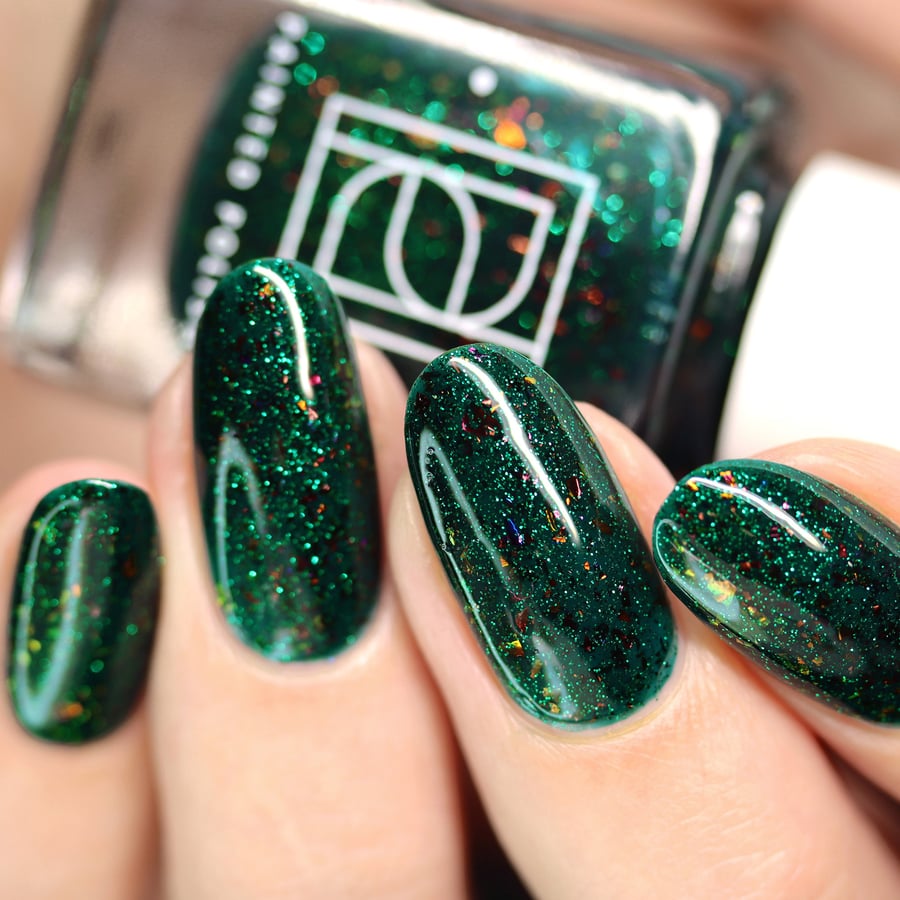 Pining for Poinsettias (LE)
$

13.00
'Pining for Poinsettias' features green microglitters and red-gold-bronze color-shifting metallic flakies in a teal jelly base!
This shade was originally created as a custom for a stockist and was called 'Road Not Taken.' This one is limited as it's the remaining stock from that batch.
Bottles are 13.2ml and contain 2 large steel mixing balls.
All polishes are 5-Free and as always, cruelty-free.
Swatches by @nailpolishsociety
Note: The color of the swatches may vary depending on the lighting used by the swatcher such as indoor vs. outdoor, etc.