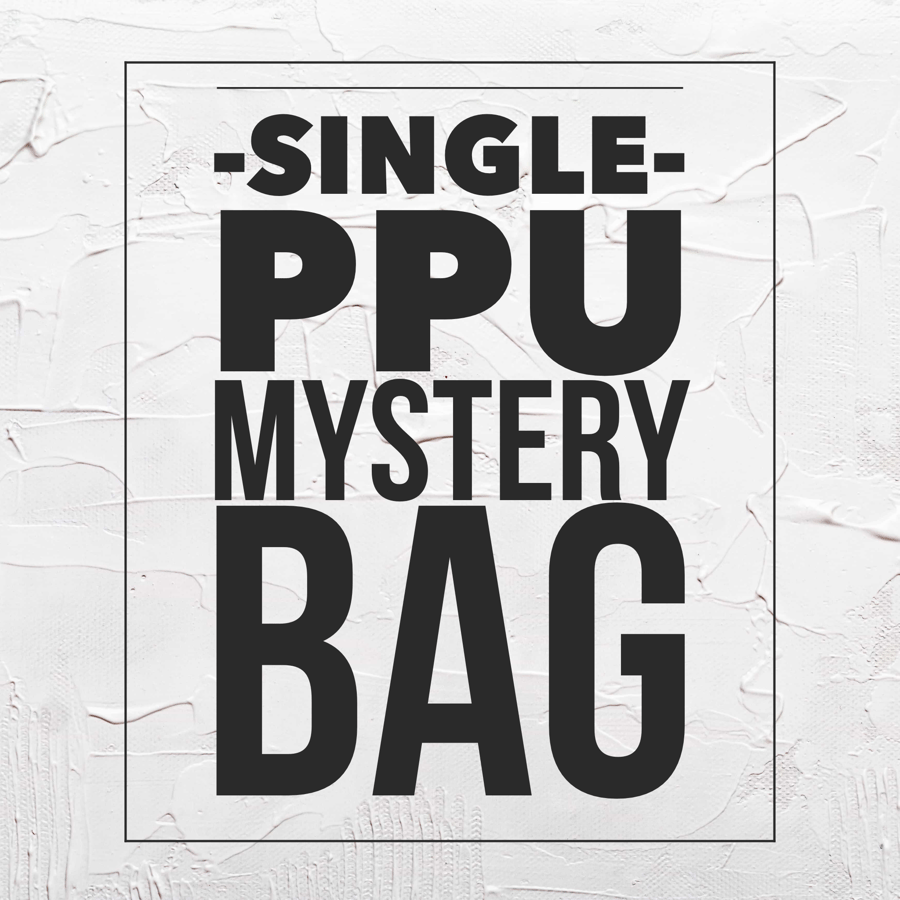 -Single- Mystery PPU Bag
$

12.00
Each mystery bag will contain ONE past PPU shade from the list below...
Orange Crush *NEW*
Purple Rain *NEW*
We Scare Because We Care *NEW*
Feelin' Frosty *NEW*
O My Gaia *NEW*
The Witch Is Back (Limited bottles)
Hellfire Club 4 Ever (Limited bottles)
Mermaid Hair, Don't Care
Right as Rainbows (10 BOTTLES ONLY)
CHAmPAgNe Wishes
Spice Up Your Life
90's Are Calling
Day Dreamer
Slime Time
Don't Cross The Streams
Makin' Waves
Just Made This
So Fly
Rainbow Glam
Honeydukes Haunt
Zombie Kill of the Week
Salt Lake Serenity
Coral Crusader
Just One Look
Dusk to Dawn
Bottles are 13.2ml and contain 2 large steel balls for mixing.
All polishes are 5-Free and as always, cruelty-free.
Note: The color of the swatches may vary depending on the lighting used by the swatcher such as indoor vs. outdoor, etc.