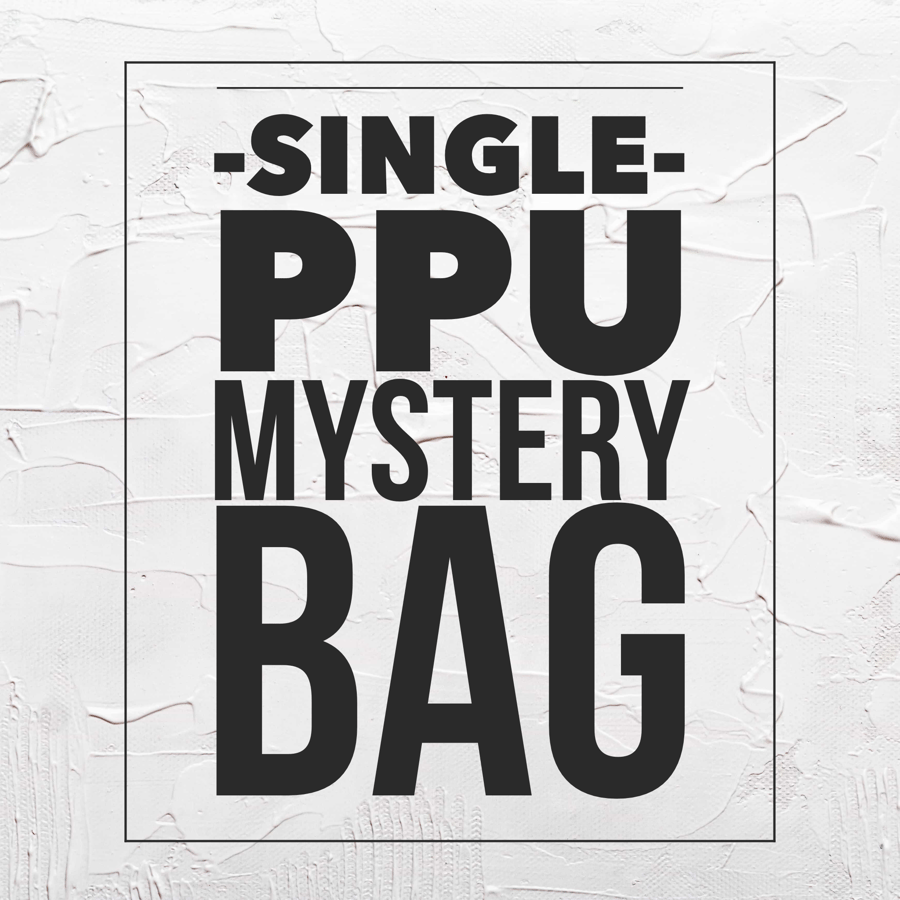 -Single- Mystery PPU Bag
$

12.00
Each mystery bag will contain ONE past PPU shade from the list below...
So Fly *NEW*
Ice Ice Cave-y *NEW - LIMITED AMOUNT*
Lapis of My Heart *NEW*
Rainbow Glam
Garbage Glow Up
Friend Like Me
Honeydukes Haunt
Hold My Butterbeer
Zombie Kill of the Week
Luna
Salt Lake Serenity
Coral Crusader
Sucker for Sprinkles
Hot 4 Herbology
Signs in the Stars
Mr. Burgundy
Catching the Canal
Just One Look
Dusk to Dawn
Gone to Plaid
By Grabthar's Hammer
Bottles are 13.2ml and contain 2 large steel balls for mixing.
All polishes are 5-Free and as always, cruelty-free.
Note: The color of the swatches may vary depending on the lighting used by the swatcher such as indoor vs. outdoor, etc.