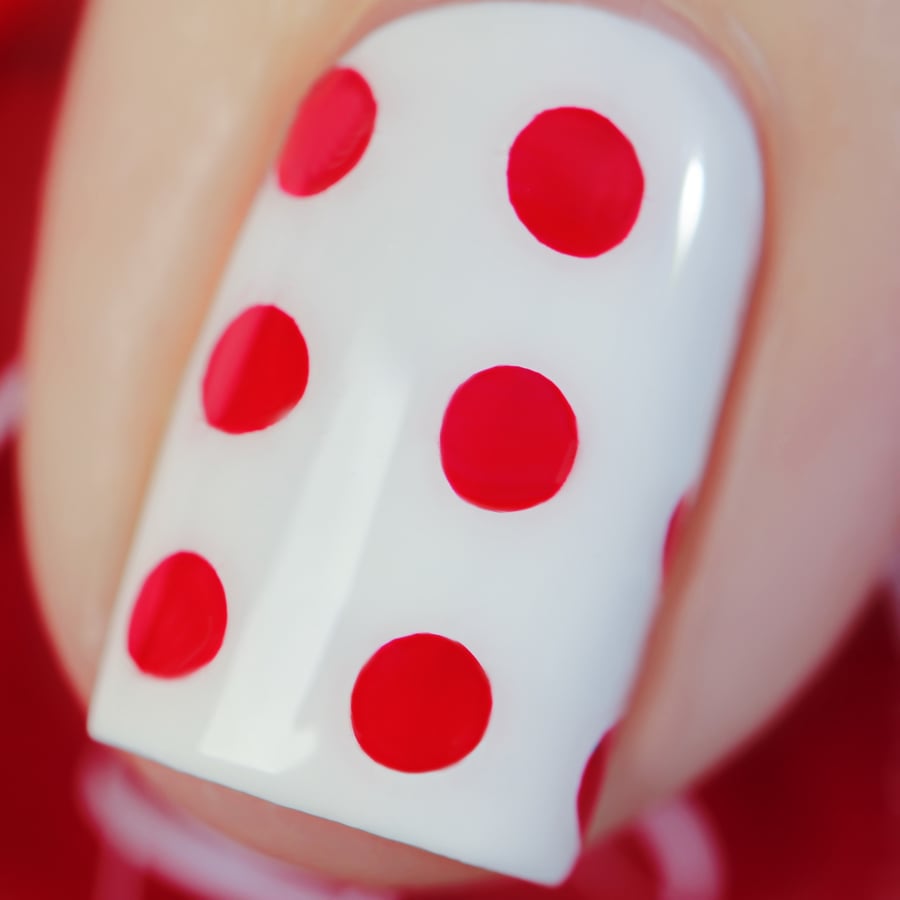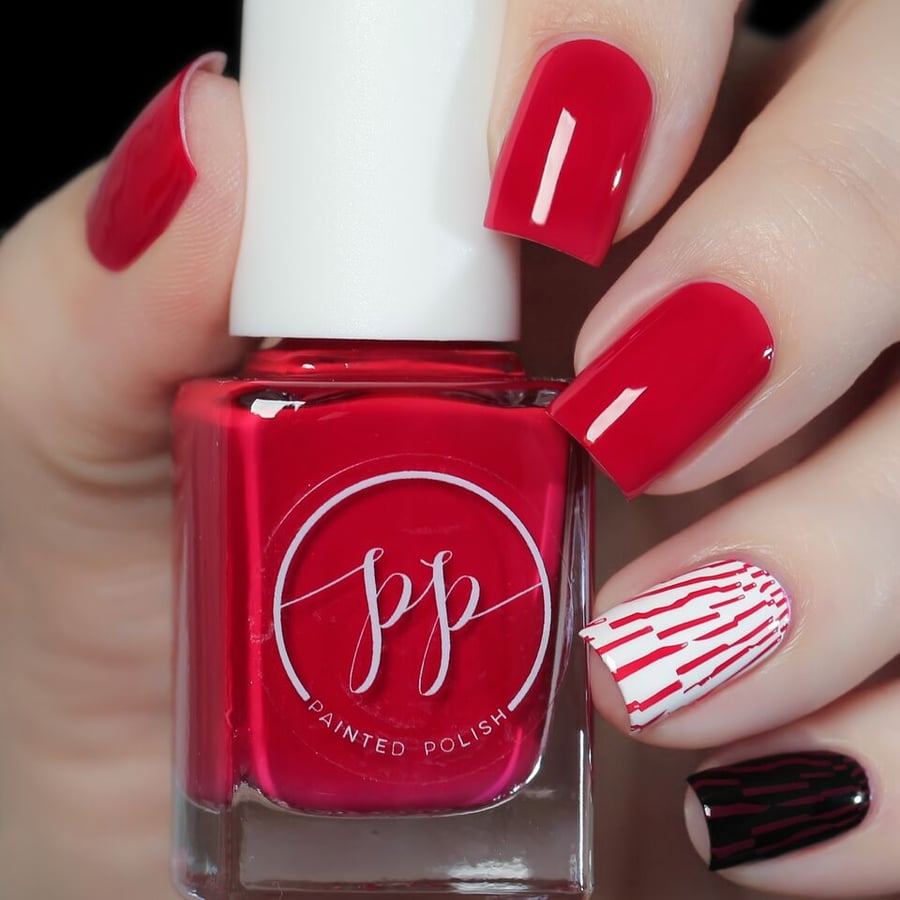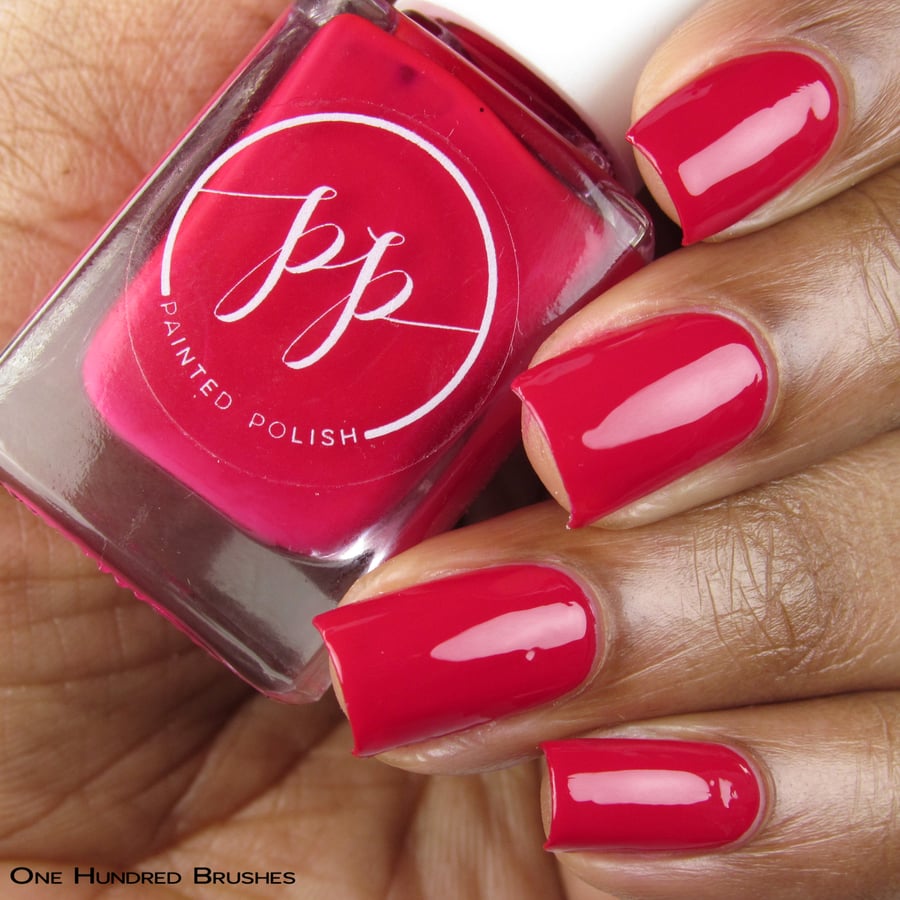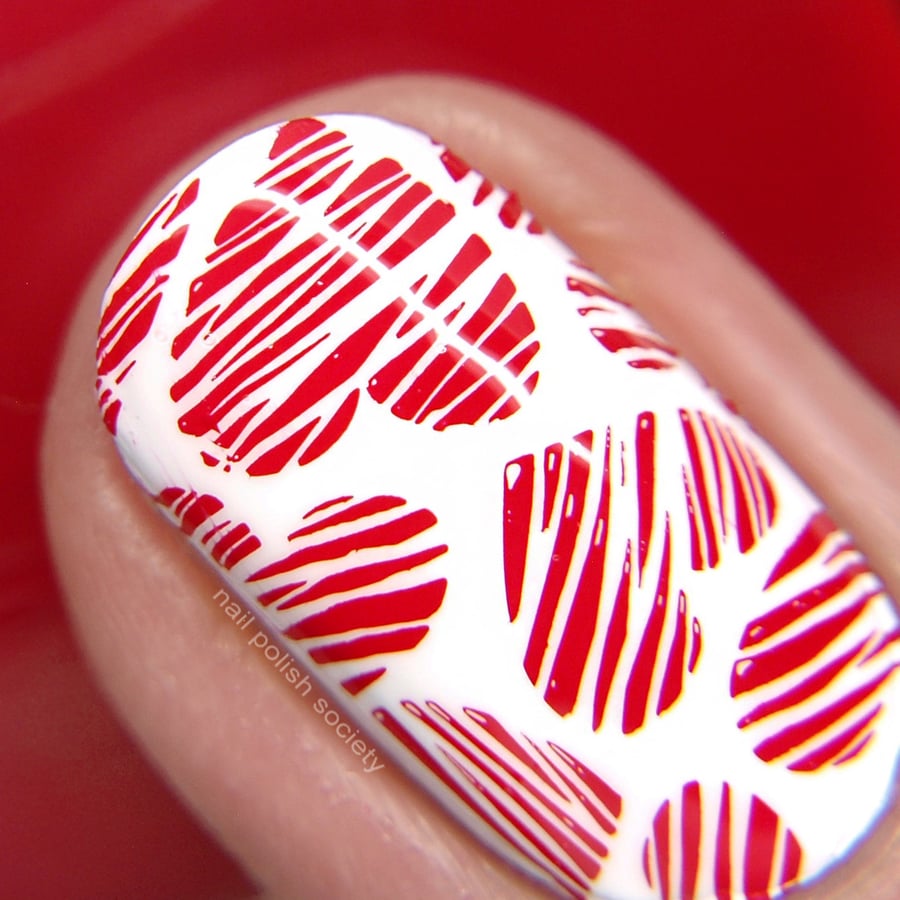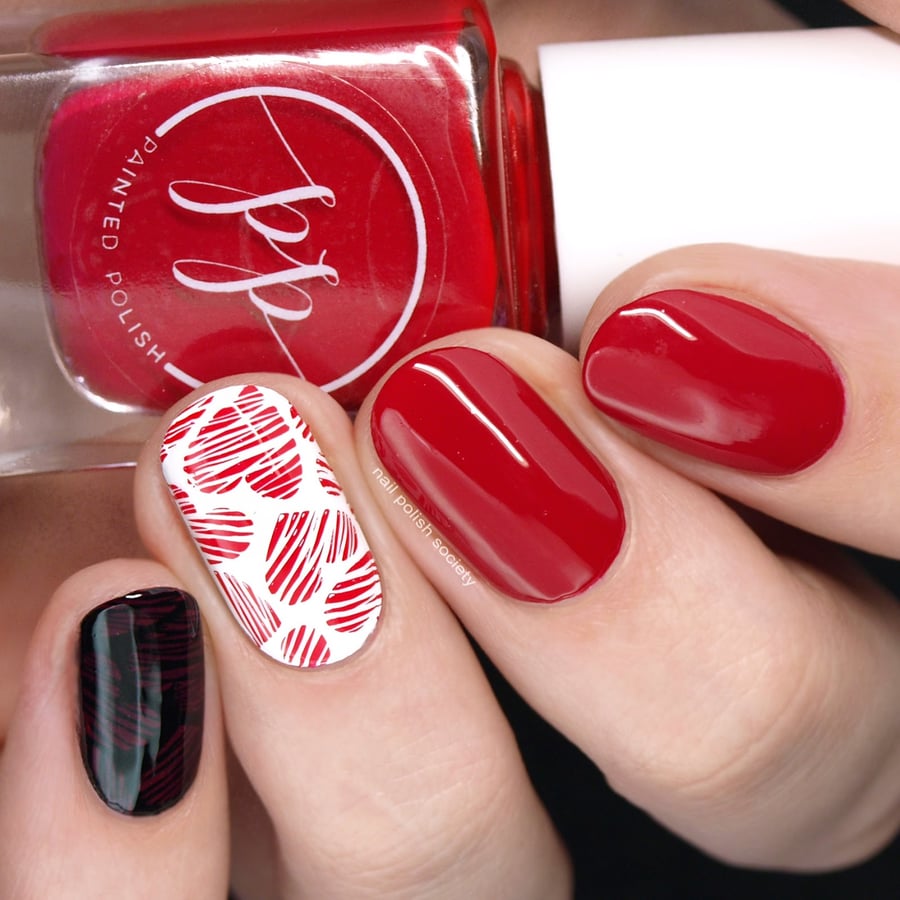 Stamped in Crimson
$

10.00
'Stamped in Crimson' is a bright red creme that doubles as a stamping polish!
NOTE: Stamped in Crimson is very, very pigmented to make sure it can stamp properly and apply opaque in one coat. Be very careful when applying and removing as it may stain cuticles! Also, when stamping, applying liquid latex around the cuticle and fingers is highly recommended!
Bottles are 13.2ml and contain 2 large steel mixing balls.
All polishes are 5-Free and as always, cruelty-free.
Swatches by @de_briz @nailpolishsociety @onehundredbrushes
Note: The color of the swatches may vary depending on the lighting used by the swatcher such as indoor vs. outdoor, etc.